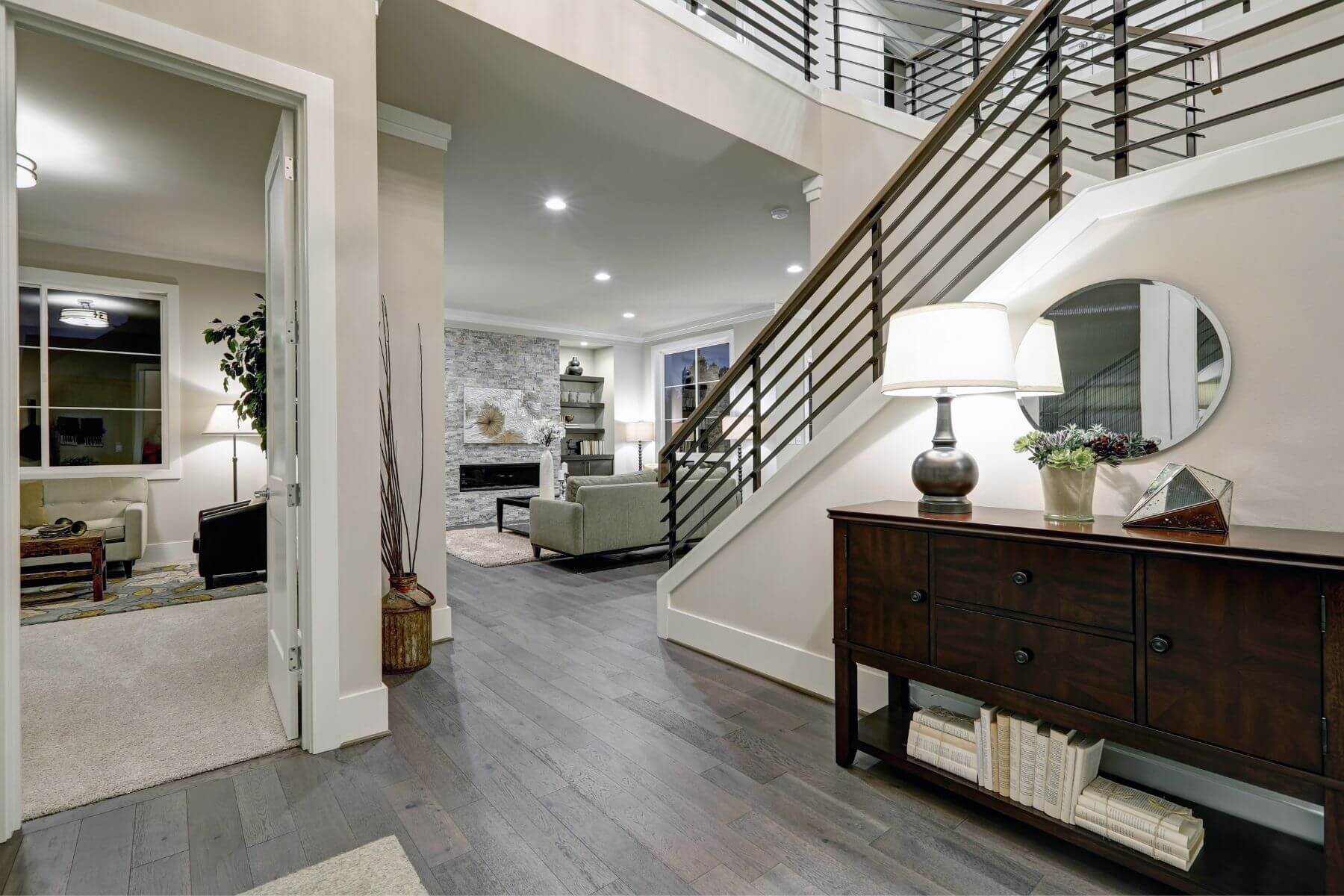 The concept of inspecting a newly constructed house before closing may seem a bit strange.  You don't get a new car or appliance inspected.  It is new.
Unfortunately, the reality of the situation is that quality control and subcontractor supervision can be extremely spotty and questionable in the new home market in DFW.   Your "builder" is really not a builder any longer.  They are project managers and scheduler in most cases.  Subcontractors are basically unsupervised and their work is rarely checked.  Often our New Construction home inspection is the first time the new house has truly been closely inspected.  We often find amazing errors and omissions and problems.
Our consistent use of our infrared imaging equipment is particularly useful on new construction.  Leaks, both from roofing issues and plumbing problems, are alarmingly common.  Efficiency deficiencies are also very common, despite the fact that new construction homes are "inspected" to certify that they meet the latest energy efficiency standards.  We still often find major areas missing insulation, usually in areas that don't have access for visual inspection.
New Construction inspections are very similar to One Year Warranty inspections and all the reasoning as to why to have one apply to either.
Which should you choose?  A New Construction Home Inspection before you close or wait until the 11th month and have a One-Year Builder Warranty Inspection done?
It comes down to personal preference and timing factors.  Each has some slight advantages and some slight disadvantages.
The main potential advantage to the new construction inspection is that the builder does not have your money yet.  In a worst case situation, you can change your mind.  (Yes, we have seen this happen on rare occasions.)
Warranty inspections main potential advantage is that issues have had a chance to develop.  For example, abnormal foundation movement is very unlikely to be found on a new construction inspection.  While not common, it is occasionally identified on a One Year Warranty Inspection.  Unfortunately, the biggest disadvantage of the One Year Warranty inspections is that you already own the house and that the builder has a much greater amount of latitude in deciding exactly what they cover under their warranty.  Experiences vary from builder to builder.
They work out to be very similar in benefits and every home buyer should do one or the other at the least.
The verdict?
Our typical recommendation is to do the new construction inspection if possible.  You then have the option of doing the One Year Warranty inspection if conditions warrant it.  We offer a set discount for the One Year Warranty Inspection when we also did the new construction inspection for the same client.  While many clients want the peace of mind of doing both inspections, we don't always think it is needed.  It varies from house to house based on what kinds of issues are found on the first inspection and what happens over that first year.
If you do not have the newly constructed house inspected before closing, you should DEFINITELY strongly consider having a One-Year Builder Warranty Inspection performed.